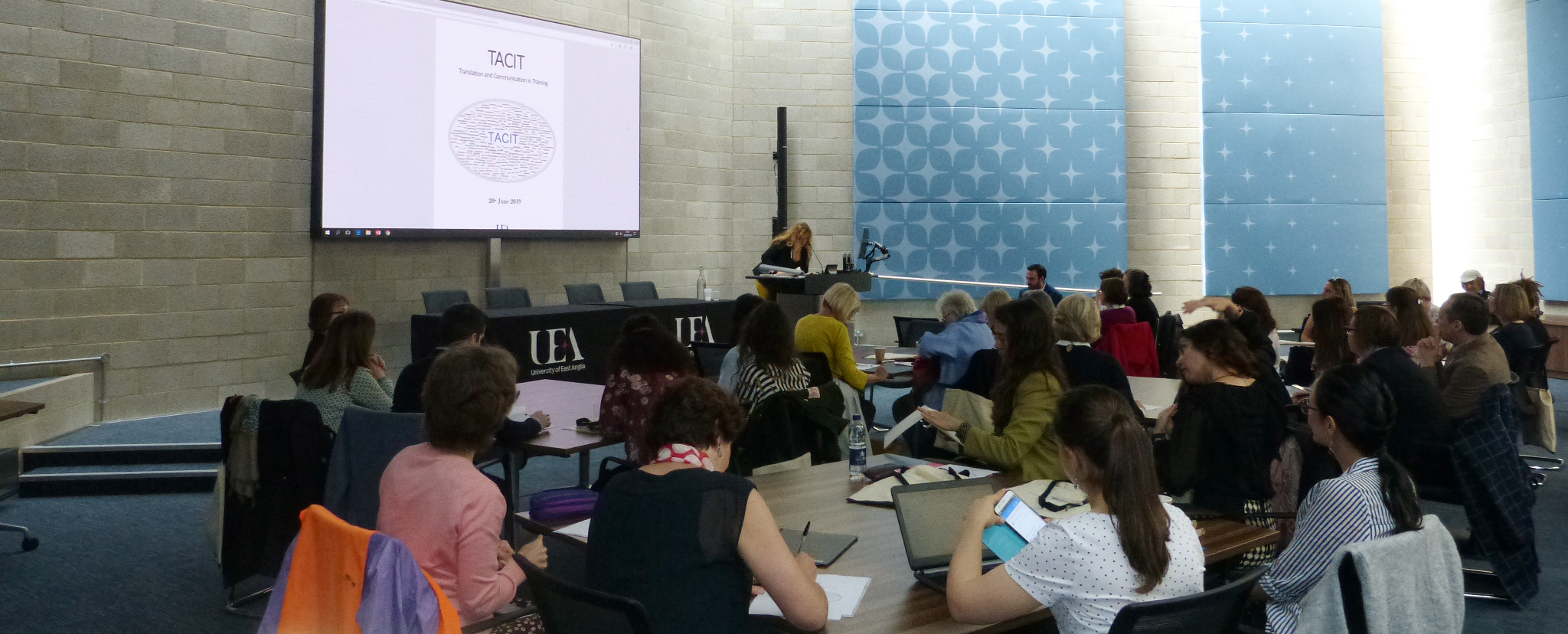 TACIT @ UEA: A training day
TACIT (Translation and Communication in Training) is a long-term research and engagement project run by a team of colleagues from the UEA School of Politics, Philosophy, Language and Communication Studies and from De Monfort University and University of Manchester, in collaboration with Cambridgeshire, Leicestershire and Norfolk Police Constabularies. The team analyses data from a substantial database of original police interviews with police suspects, both monolingual and multilingual, from both the UK and the United States, which offers a unique opportunity to gain detailed knowledge of communication issues in these contexts. The work within the TACIT Project is aimed at improving efficiency and accuracy in investigative police interviews, at enhancing overall quality of policing and language services and at ensuring equality for disadvantaged speakers such as those not fluent in the language of the local justice system.
On June 20 th 2019, with gratefully acknowledged support from the ESRC Impact Acceleration Fund, TACIT team welcomed over 50 delegates to our campus and held an intense and successful professional development event. The participants included police officers from the UK and Spain, representatives from National Crime Agency and professional interpreters from all around the country.
Many interactive professional training activities took place during the day and the TACIT team unveiled the e-toolkit that will be distributed to all UK police forces via an internal police network to which we TACIT is connected as well as be shared further with police forces and language professionals in Spain.
Our extensive research work on police interview transcripts that is the basis for this impact work has been published in a special issue of the journal Pragmatics and Society, which was guest edited by Professor Luna Filipović (TACIT Lead) and it contains numerous contributions by the TACIT team members (peer-reviewed research articles by Luna Filipović, Alberto Hijazo-Gascón, Carlos de  Pablos-Ortega, Andreas Musolff, Gabrina Pounds and David Walsh). Please follow this link to the publication website: https://benjamins.com/catalog/ps.10.1